Found this on Twitter today from Bill Gates' blog who got it from a new book called Enlightenment Now written by Steven Pinker:
You're 37 times less likely to be killed by a bolt of lightning than you were at the turn of the century—and that's not because there are fewer thunderstorms today. It's because we have better weather prediction capabilities, improved safety education, and more people living in cities.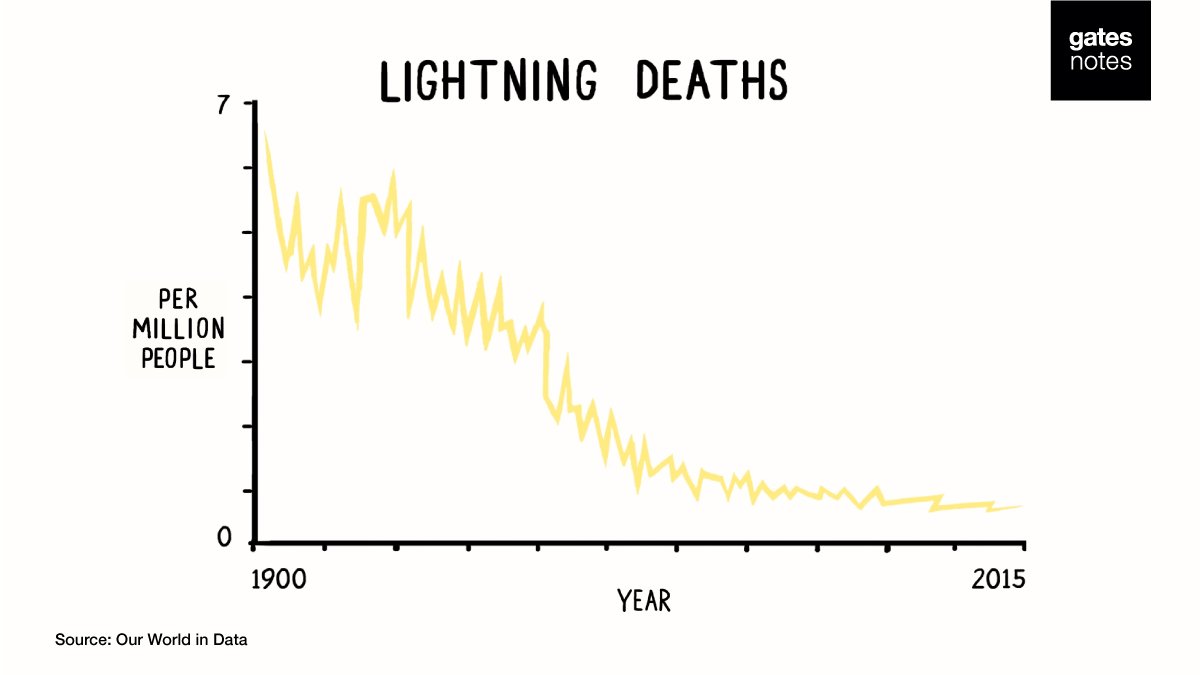 I love this statistic because it's quirky, but also so elegantly illustrates what my job is about. Better meterology, geology, volcanology, sociology, and psychology science–it all makes this a safer world for everyone.
If you're worried that the world is getting more and more violent all the time, take a look at Pinker's books. They will illustrate that in many ways this Earth is getting less violent and more healthy. Good news like that is always welcome, am I right?
What statistic do you have that brings good news?